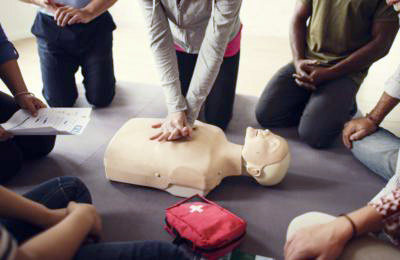 Schedule
02/06/22 & 03/06/22
2nd June 2022 @ 9am to 4pm each day
Blended Learning
€ 225.00
5 available
First Aid Refresher Training       Duration 2 full days
Course Aim
 To ensure the learner has the skills required to assist the patient until medical assistance arrives.
Certification:
Upon successful completion and validation of the course the learner will receive your PHECC certificate that is valid for 2 years
Course Content
Patient Assessment
Incident Procedure
Cardiac First Response
Community Common Medical Emergencies
Injury Management and Shock
Care for an Unconscious Patient
Burns and Electrical Injuries
Hypothermia and Hyperthermia
NOTE:  Comfortable clothing would be advised for the duration of the programme.
*Please note to take part in this course you must have valid PHECC First Aid Response certification that has not expired by more than 30 days on the 1st day of the course, if your previous certification has expired more than 30 days you will require the full 3 Day First Aid Response Training. There is no extension due to Covid lockdown.
Covid 19 
To minimise contact for the foreseeable future in 2022 we will be delivering all of our FAR courses through our blended learning programme, the first day of the course will delivered via virtual Zoom class and the second practical day will on site with stringent protocols in place to ensure the safety of our course attendees and our trainers.