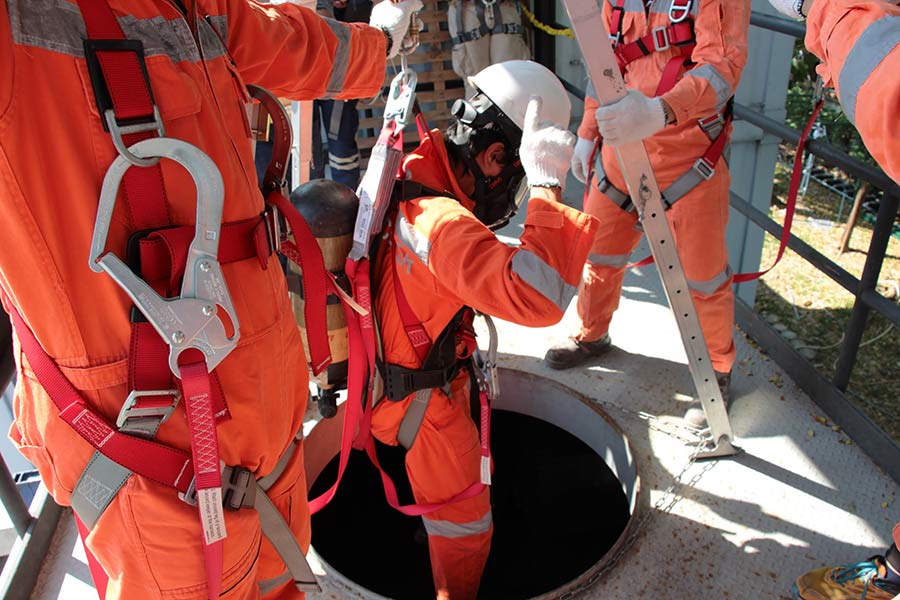 Schedule
2 Day Course
9th December 2021 @ 9.30am
EDS Training Naas
€ 390.00
10 available
Course Name: 2 Day Confined Space with Escape and Full Working BA
Duration: 2 Full Days
Course Aim: To give you the learner a clear understanding of the requirements of safe confined space work and confined space entry.
Course Content
Day 1
What is a Confined Space
Hazard and Risk Identification
Real Life Examples / Case Studies
Legislation
Dangers of Hazardous Atmospheres / Environments
Code of Practice and Safe Systems of Work
Working with Confined Space Equipment

Tripods    /    Winches
Confined Space Harness
Escape Breathing Apparatus

Communication and Entry Procedures
Importance of Hygiene and Confined Space Work
Practical Exercise (based on Safe System of Work)
Summary Questionnaire
Day 2
Breathing Apparatus Familiarisation and Safety Features
Assembly, Testing and Self-Assessment Management
Safe Use of Confined Space Equipment
Practical Walkabout Use Exercise
Safe Systems of Work in Confined Spaces
Full Confined Space Entry Practical Exercise
Application of Emergency Arrangements
Post Use Checks
Exam
Certification:
Upon successful completion of the course the learner will receive an EDS certificate that is valid for 3 years.
PPE required: 
Hard Hat, Steel Capped Safety Boots, Gloves and comfortable clothing
Price per person: €395.00
Duration:  2 full days
Maximum Numbers:  10
Covid 19 
To minimise contact for the remainder of 2021 we will be delivering all of our FAR courses through our blended learning programme, the first day of the course will delivered via virtual Zoom class and the second practical day will on site with stringent protocols in place to ensure the safety of our course attendees and our trainers.
Training Dates / Times
Wednesday 27th October, Thursday 28th October 2021
Monday 6th December, Tuesday 7th December 2021
Start time is 9.00am each day until about 4pm
Please select the first date of the course to book on line below or call our office on 045 898060 or info@edst.ie