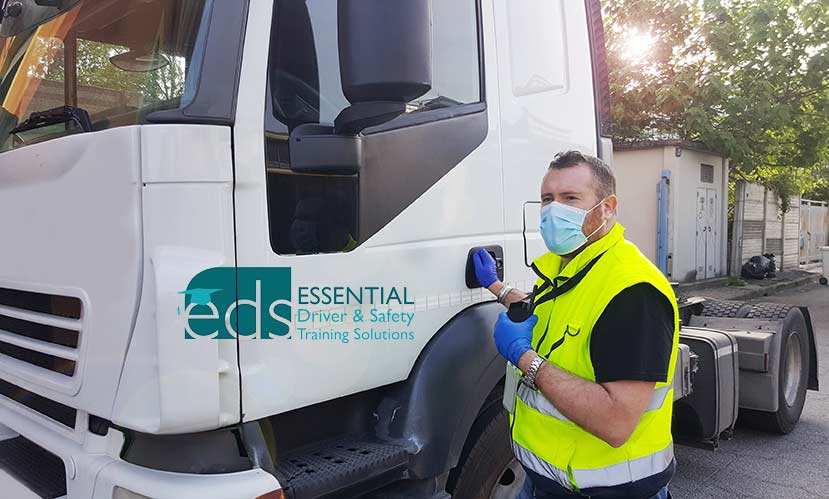 What Exactly Will That Mean for the SME ?
On Saturday 09th May Minister Heather Humphreys announced the Governments new Return to Work Safely Protocol document.  Minister Humphreys noted that this document was designed to support employers and workers to put measures in place that will prevent the spread of COVID 19 in the workplace.  The document briefing then notes that its contents should be used by businesses and adapted to suit their specific needs.  Workplace specific policies, procedures and practices are then to be introduced in order to fully comply with all national public health protective measures.
So, What Will That Mean for the SME
As business owners we are at present reeling from the sudden halt to our business activity, loss of staff, loss of income and loss of confidence.  I am sure that some of us are even wondering if it will be possible to reopen.  You are not alone and where and when possible, stay focused and look at what you can control and not what is out of your control.  This mindset will allow us all as SME's focus on what is going on within our own four walls and from there allow us take useful and proactive steps to start the process of reopening our doors.
As a Health and Safety advisor I have also worked alongside my clients in a supportive role as a result allowed them to gradually introduce and implement all necessary health and safety measures.  This task ahead of you is no different.  Look at it as another workplace hazard that needs to be controlled and follow the same process you already have in place for all of your other workplace hazards.  Let me give you an example maybe.  So, you have a warehouse that houses a forklift, racking structures, delivery drivers and goods.  If we look at what a hazard is, it is anything that can potentially cause harm thus the forklift is the example I will use in this scenario as it is a "High Risk".  What would you do to keep everyone safe in the warehouse when the forklift is operating?
Ensure the machine is serviced and in good working order
Carry out pre use checks
Ensure your driver is fully qualified and competent to drive the forklift
Put in place measures to separate the machine from the pedestrians
Ensure all warning mechanism are working in the forklift
Have all relevant safety signage in place
Ensure all in the warehouse are wearing their correct PPE
Strictly no use of mobile phones also
With this in mind, how then will we focus on the COVID 19 virus as a hazard? 
Well we know it is a potentially fatal illness if contracted which means our control measure must match this "High Risk" status.  We know from the example above that if someone is hit by a forklift truck they could be seriously injured or even killed.  Just like the COVID 19 virus.  Some people will get very sick but survive thankfully and then some people sadly will not survive for many, many reasons.  What I am asking you to do is look at the COVID 19 in the same way and step by step focus on your business as follows:
Pre return to work meetings (remotely)
Putting a COVID 19 task force together and nominate your COVID 19 Officer
Focusing on your business area by area, department by department
Focusing on your business activity by activity, person by person
Listing your frequently touched points and noting all cleaning regimes to ensure all is in order
Look at how you may need to redesign your main office
Make a list of what type of PPE you and your staff may require
Ensure your health and safety documentation has been updated to reflect COVID 19
Focus on your policies, procedures, your first responders and your records
Communicate, communicate, communicate…….
Note all of your return to work and post return to work plans, and ensure you on a regular basis talk to your staff, talk to your customers and indeed talk to yourself to remind yourself that you are doing a good job, your best.
You are as a business owners are being asked to adhere to all necessary health and safety workplace requirements and before COVID 19 that is exactly what you were doing.  This is clearly stipulated under Section 8 of the Safety Health and Welfare at Work Act 2005 as are the duties of the employee under Section 13 of the Safety Health and Welfare at Work Act 2005.  COVID 19 is now another hazard that now needs to be managed in your workplace and taking the same approach to your risk assessment process will ensure you follow protocol.
Think
Plan
Do
Check
Act
Some important tips:
PPE is important but gloves should not be used to substitute good hand washing etiquette.
Sterilization is important but is should not be substituted good housekeeping practices.
I hope you found this article to be of some help and indeed some comfort in these challenging times.  If I can be of any assistance, please do let me know.
Email:  linda@essentialsafety.ie       Phone: 086 8757968
Sorry we have no scheduled programmes at the moment. Please contact us below.